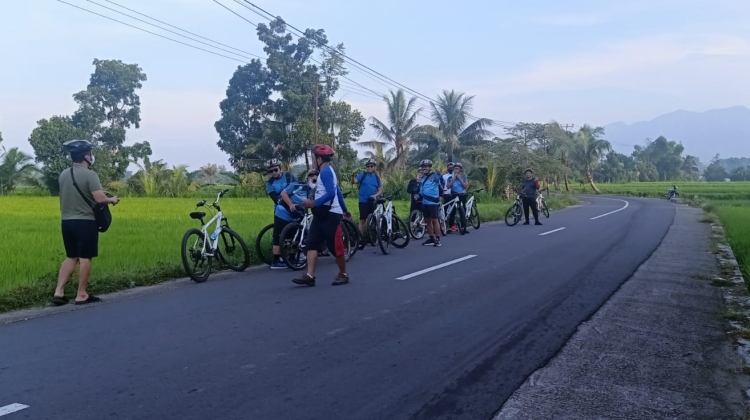 Sekotong Fantastic Trip,
This excursion leads you to enjoy beautiful landscapes along sekotong beach,
ricefield which also fascinated by romantic hills. The trip is begun at a local restaurant near Lembar harbour. It takes us approximately 3.5 hours to get the finishing line in front of Sun Dancer hotel.
All clients are firstly taken to a traditional procces of making red brick, where you can see local people producing it. Clay is the main material in this case. It spends 15 minutes at this place. Next we proceed to see how local plant rice. After you enjoy the green view of ricefield, you will then continue your trip to Sekotong harbour where tourists get their ticket to explore gili Nanggu.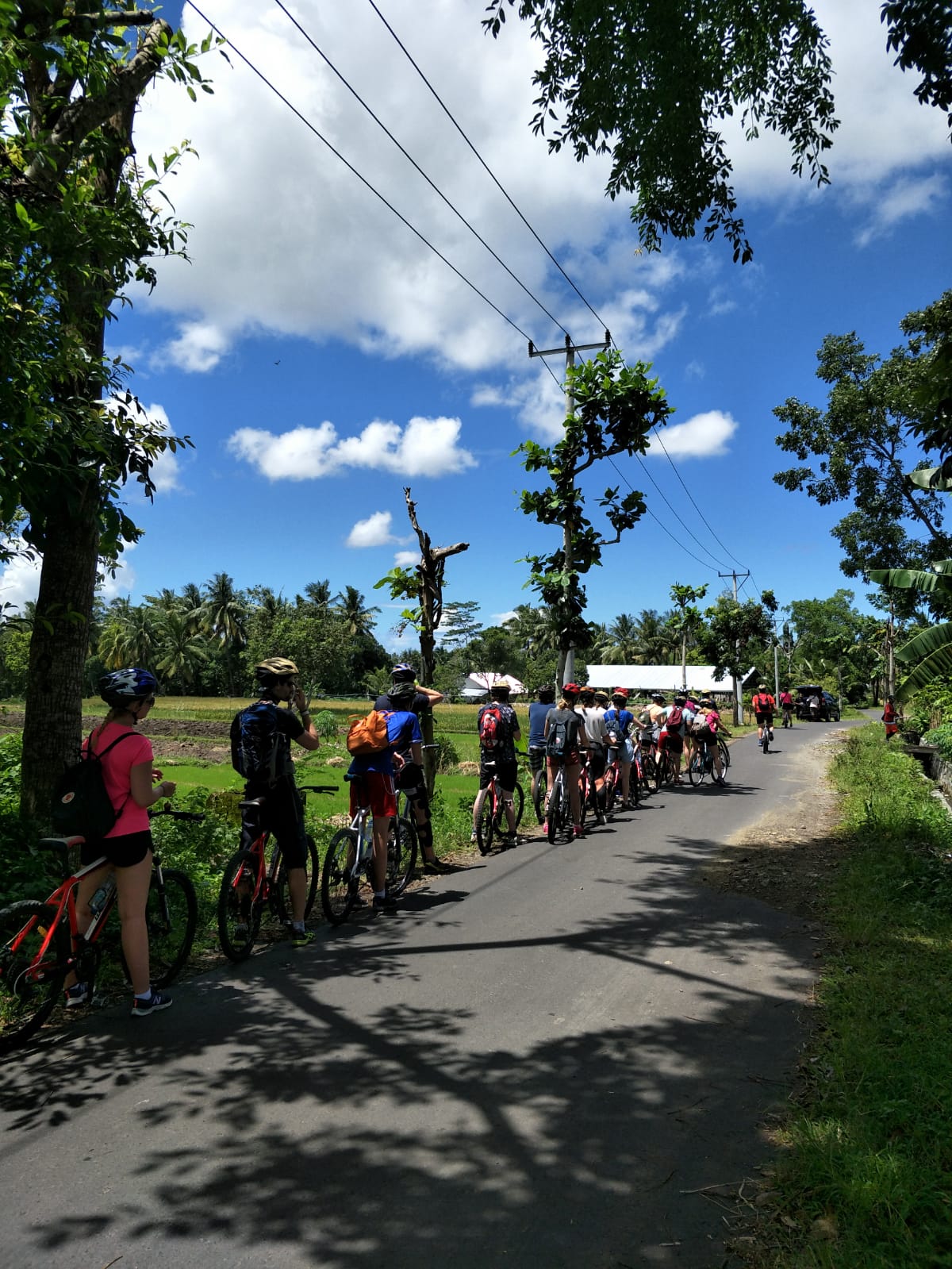 Gunung Pengsong,
Gunung Pengsong Trip will spend your time for 3 hours. Besides, in the middle of your biking trip, enjoy an antique local rafting which helps you and your bike to cross green river.
On this tour, you will also experience an exciting journey that gives them more unforgetable moments of how local do fishing, planting rice,feeding their cattles. All of these habitual activities are traditionally engaged to Sasak social identity.
At the end of your biking trip Gunung Pengsong temple is your finishing point.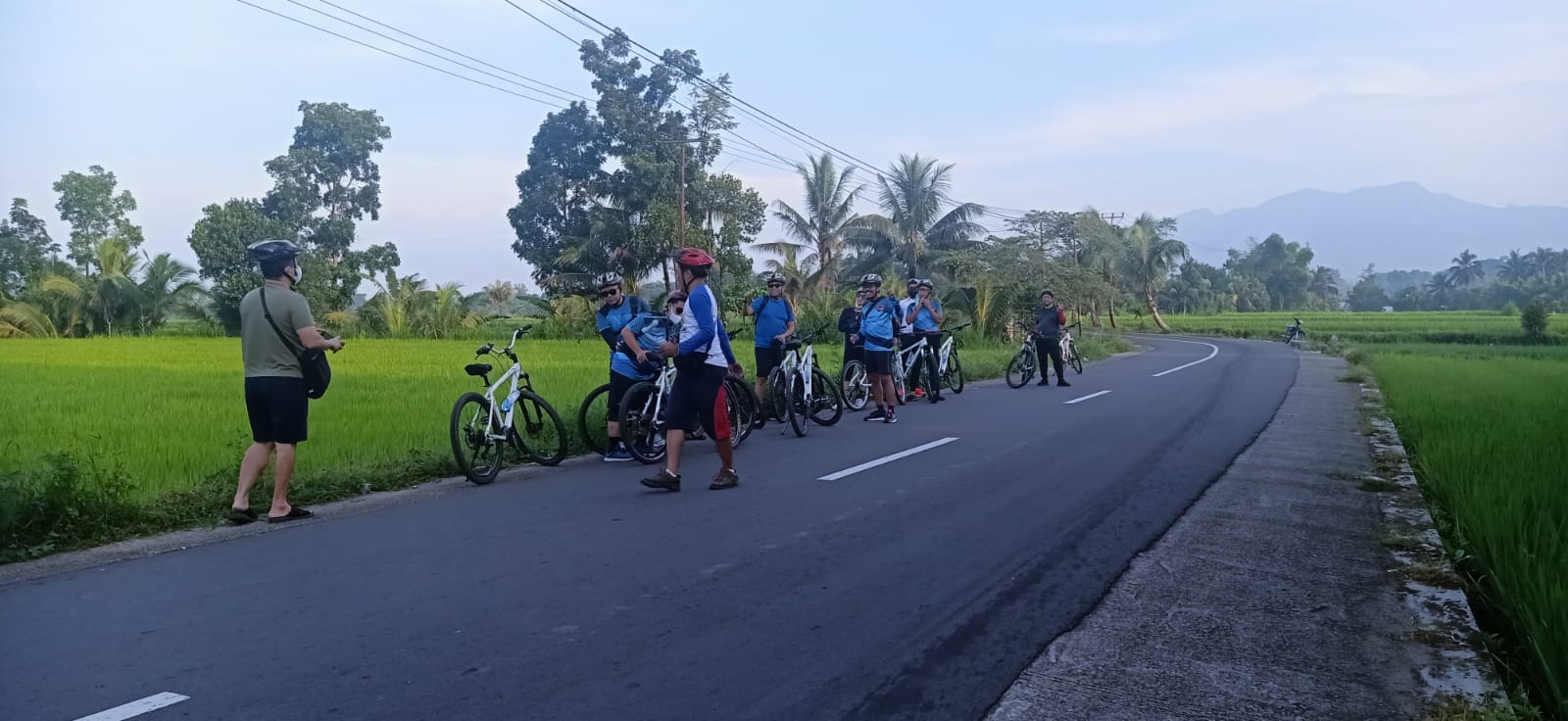 Wonderful Otak Kokok,
You will meet your desire to view the slope of mount Rinjani. In this program you are encouraged to take more pictures to taste a real experience of biking on Lombok. Your advanture starts at the parking at Otak Kokok spring water, one of the most visited tourist destinations in Nusa Tenggara Barat. It is located in national park of mount Rinjani. Absolutely, fresh air, clear water, enjoyable panorama escort you during this biking trip which will need 2.5 hours to paddle.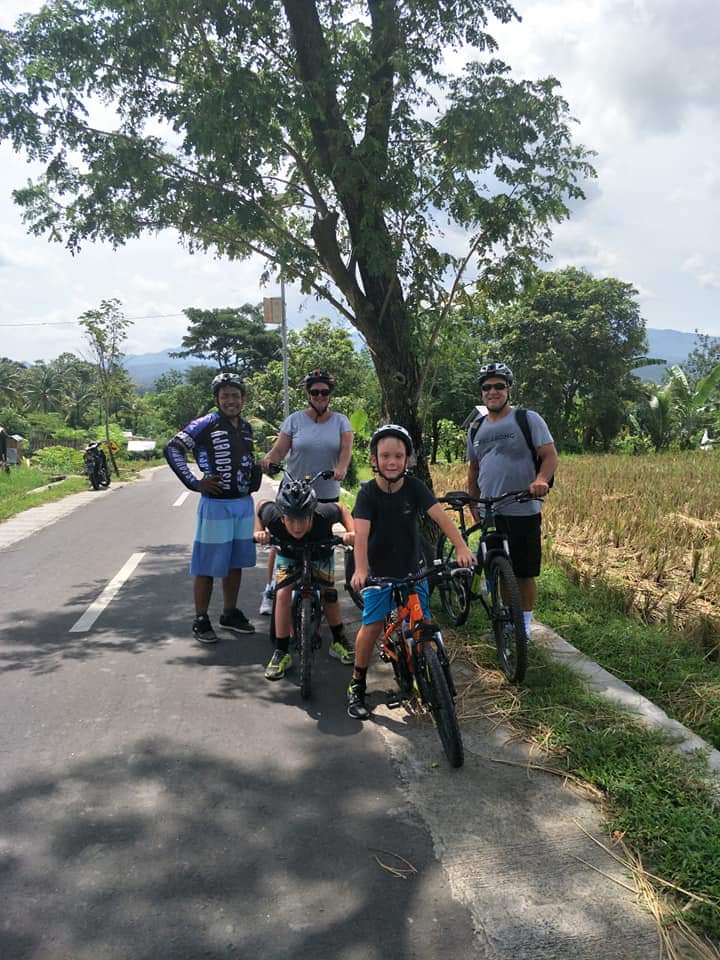 Lingsar Temple trip,
We need to begin your biking at 8 am in this program. You will visit 4 sights in Lingsar temple trip. If you want to see how local make chips made from cassava, the first visit can attract you more. Because, it could be something precious moment for you to view this traditional process where local empower more women to work.
Traditional market is your second visit, to see how sasak interact each other in selling tropical fruit, vegetables, beef, etc. Be ready also to come in a traditional Sasak house of Karang Bayan village. The last visit will be proceed to Lingsar Temple. A sacred place Hindusts and Muslim do their ritual in harmonious life.

From Pusuk Pass rainy forest, we paddle our bikes to the north down the hill. It is started at arround 9 am and ended in 2 hours. You will bike through monkey forest, where you can see more monkeys along the road at this forest. You can just stop for a second to feed them. Besides, your exciting trip in this day 5 will also see special local commodities such as, lombok coffee, cacao, coconut, etc. Our finishing visit at this trip is Teluk Nare, a harbor to go to Gili Trawangan, Gili Meno or Gili air.
Gangga waterfall trip, start from starting point bike through to natural pool (water fall),pass rice fields and visit the Buddhism temple and finish at market traditional in tanjung. 2.5hours cycling (20km)
Sembalun trip,start from sembalun bike through to strawberry plantations,sembalun traditional village and see waterfall mangku sakti continue bike to bayan old mosque pass rice fields and finish in fishermen village. Bike around 2,5hours long distance 25km
Surenadi trip
start from the starting point(golong Narmada)cycling along the river it's about 500m will enjoying n visiting spring water (between suranadi temple or ranget) and cycling through to villages,ricefield and finish in narmada or lingsar temple (25 km).
Senaru trip
Optionally, you can decide to visit the waterfall by foot before or after the biking program (it doesn't included in the trip cost). Started by the face of Senaru trekking gate, at the height of 601M above the sea level, at first you will be invited to surround the traditional village that still exists in the area. Then, glidin